New Website Design
I just updated the look and feel of my website and optimized it to work well with mobile devices. All the information contained in the previous version of my site is still in this version, and where ever possible, I have kept all the old url address so any of your links to my site should still work. Let me know what you think of the new design. I'm planning some additions to the site, including a blog and links to my upcoming youtube channel.
Blackberry has recently brought a legal action against Twitter claiming that Twitter is infringing on several of Blackberry's patents relating to instant messaging. Blackberry has become rather agressive lately in defending their patents against various big players in the computing and mobile computing space.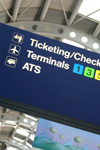 This is a whimsical video on whether or not you can actually patent the features of a fork. Quick answer: Yes, you can patent a fork.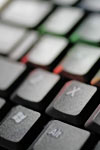 This is an article about the various techniques you can emply to protect the three dimensional design of a product. We explore, patent, trademark and design patent/industrial design protection.